For the 2016 Global Game Jam our team created this 2 vs. 2 coop soul hunting game. We had an awesome crew consisting of Thijs Schippers, Salco Kattenberg, Allen Namiq, Niek Jonker, Joost Driesens and Casper Bodewitz.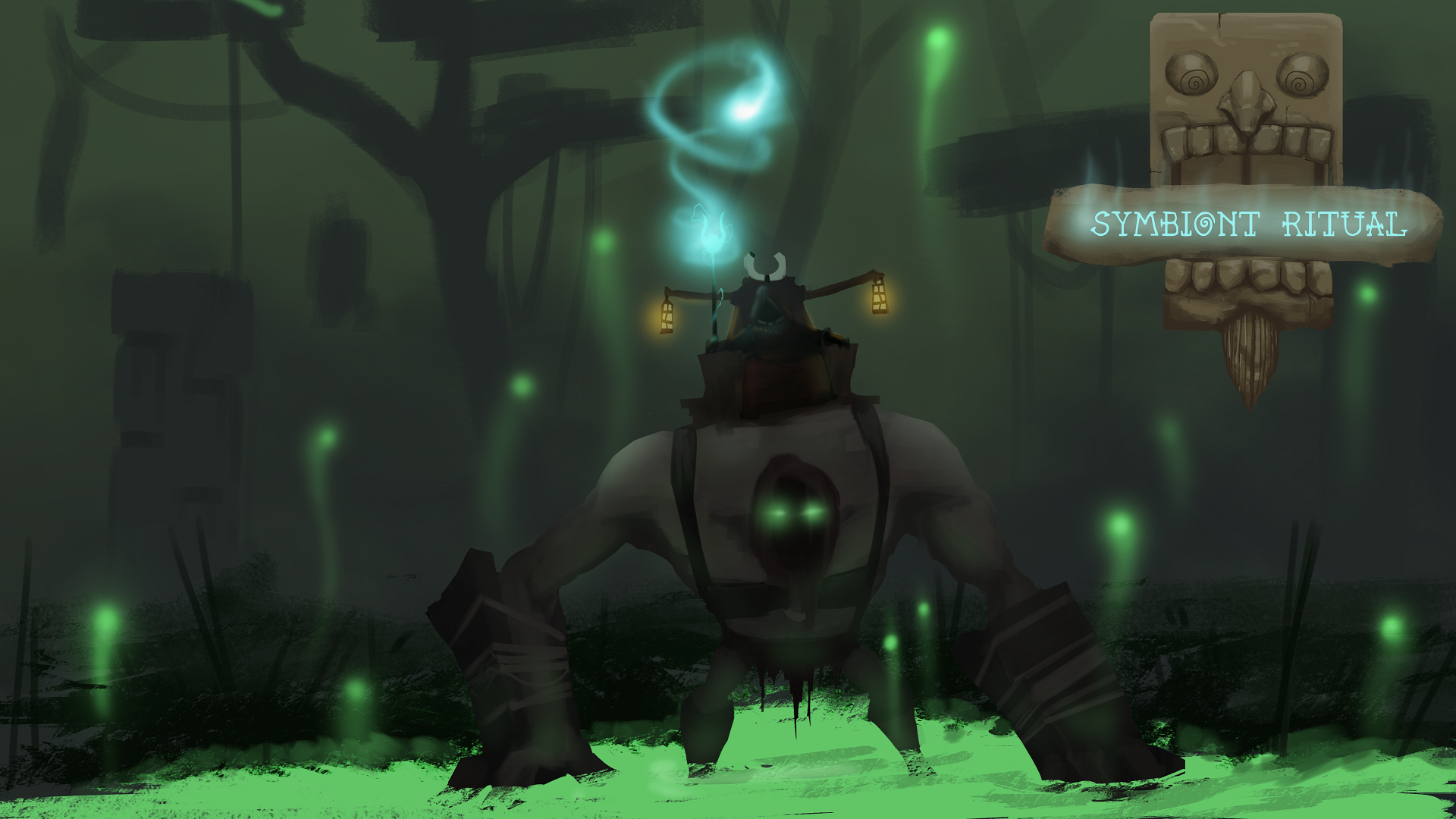 You play in a team of two in which one player controls the Wizard who uses his magic spells for offense and defense. The other player controls the Ogre which carries the wizard across the map. The objective is to collect souls from ancient burial mounds and bring them to the central altar to full fill your ritual initiation.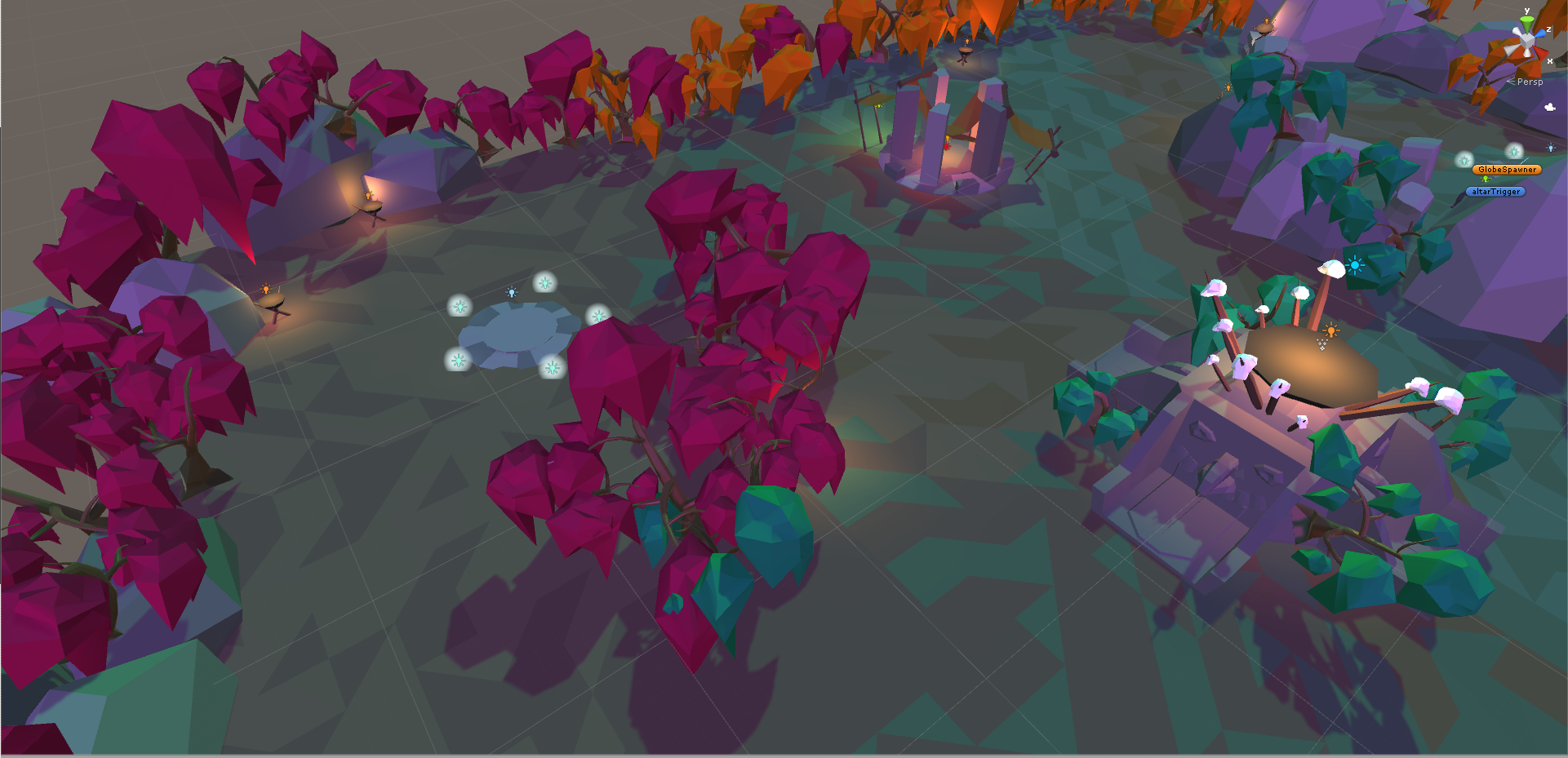 You can block and generally frustrate the efforts of the other team by having your wizard disable them temporarily or cast a shield to protect you from their attacks. The Ogre can lunch forward and create a dirt wall with his hind legs to block the other team.
It plays on a two screen full HD PC setup and you need four XBox controllers. We are working on some tweaks based on the submission for the official GGJ that we will make available for playing.